Somehow, this delicious, moist loaf is made with 100% whole wheat flour. It has a crunchy, nutty topping and the fall flavours are huge. With a decadent cream cheese center, you cannot pass up making this one for yourself.
Pumpkin is everywhere right now. Right on schedule, just like every other early October, pumpkin is sneaking its way into every thing it can. Even when it has clearly gone too far (jelly beans? Marshmallows?? K, no.) But there's a reason this humble squash is so welcome in so many peoples' autumn repertoire. Pumpkin is hearty, its flavour is warm and comforting, and it's already prepared, pureed and canned for your ease and enjoyment.
Which brings up another good point - pumpkin seems to be only available in an unnecessarily large can. Unless you're baking two pies that day, in which case the can isn't big enough. So this loaf was born of the need to use up some leftover pumpkin when I made some killer Pumpkin Cheesecake Blondies, whose post you can view here! And I encourage you to try that recipe too, it really is incredible.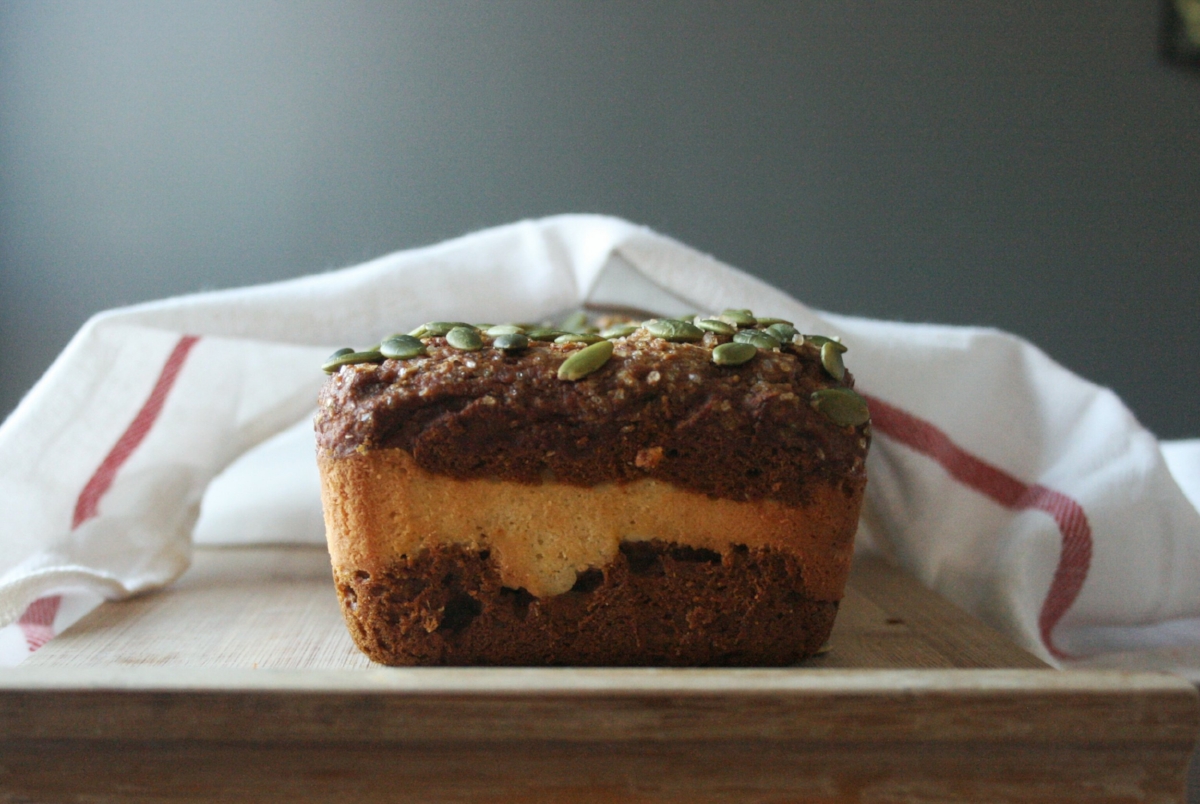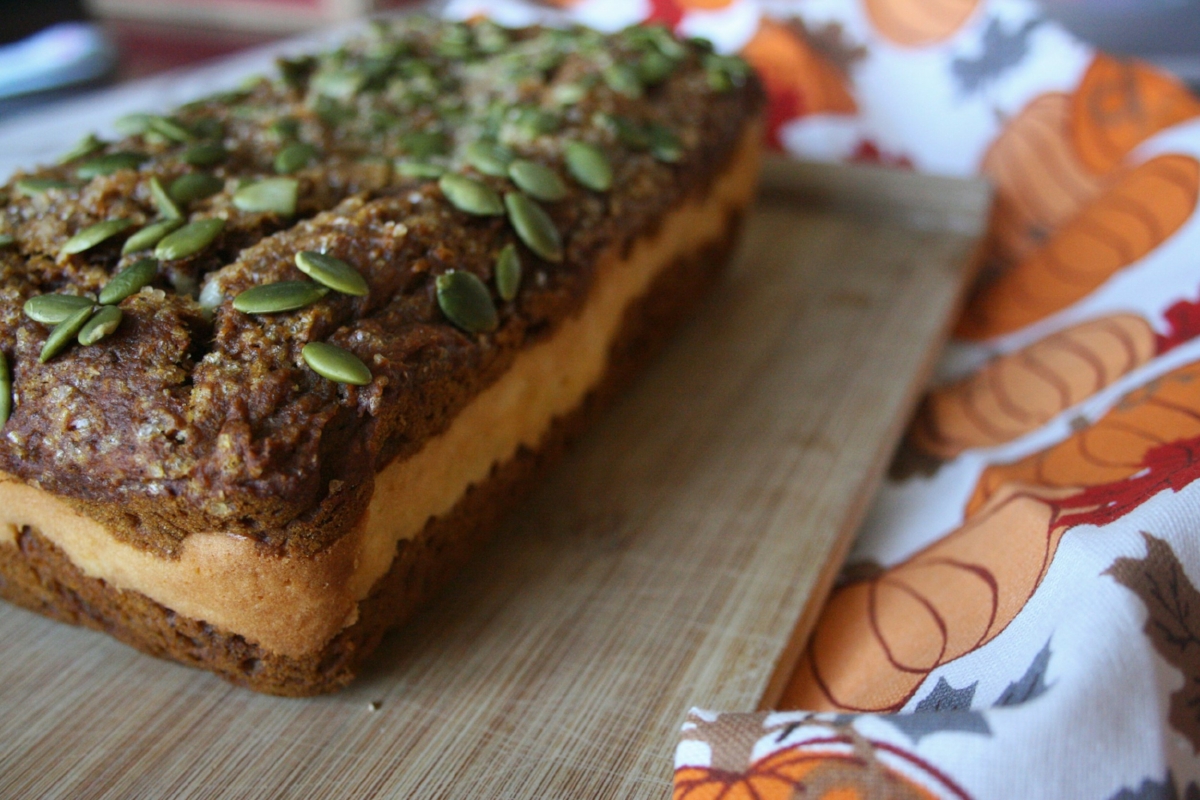 My only complaint when baking with pumpkin is that the colour of the completed baked good is never as brilliant as the raw batter. I don't know, maybe not everyone would be super keen on eating bright orange bread and muffins and stuff? But, still.. it's just so pretty. This loaf's batter is that one perfect, vibrant leaf you find and pick up on a cool autumn day with grand intentions of DIY and inspired decor and then find pressed in a book 8 months later and think to yourself, "will I ever finish anything I start?" Except without all the self-loathing. Everyone does that, right?
Anyway, on to the recipe. To be clear, I say to use 1 1/4 cups of pumpkin puree, but I just load up my 1-cup pyrex measuring cup as full as I can and dump it in. So it's probably a generous 1 1/4 cups. Also, if you don't have cinnamon, nutmeg, ginger and allspice on hand or don't feel like measuring all of those out (#lazylife, it's cool) feel free to use a couple teaspoons of pumpkin pie spice. That'll do.
Here's a little infographic to illustrate exactly how to layer this loaf in the pan. Topped with shelled pumpkin seeds (aka pepitas if ya proper) and some coarse sugar, it's ready to pop in the oven.
Serve this for breakfast, with tea or coffee, with nothing, for lunch, for dessert, with wine. You get the idea. It has a great balance and will warm your cool autumn heart. Enjoy!